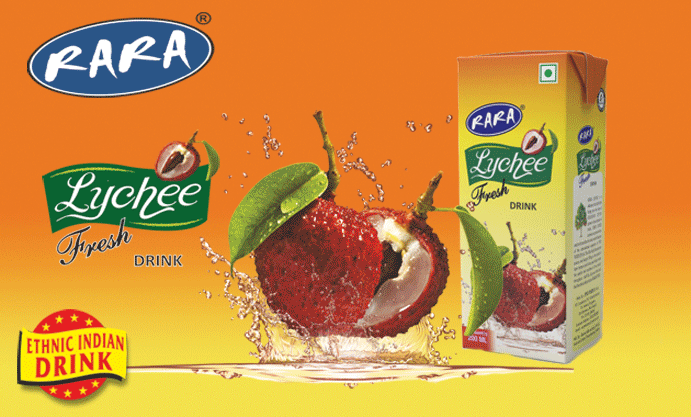 » RARA Lychee is a delicious fruit drink that brings you the taste of RASBHARI LYCHEE grown in the orchards of India.
» RARA Lychee contains no preservatives and no fat and lasts for nine months because of the international expertise of IPSO FOODS PVT. LTD.
» The ultra high temperature process and aseptic filling in the special 6 layer tamper proof tetra pack helps retain the quality and nutrition of the product throughout shelf life.
» Sip your drink and feel the ethnic Indian taste of RARA Lychee.